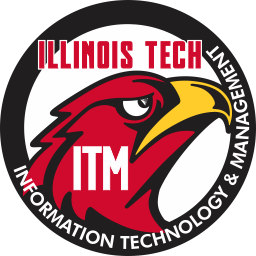 Active Documents
All documents are in Adobe Acrobat format; while there may be revisions for some of them in work, these documents are all active and in effect at this time.
Advising & Bulletins
These documents are provided to assist students in advising and course selection.
ITM Documents for Prospective Students
These documents are of particular interest to prospective students who would like more information about the Information Technology and Management Degree Programs.
Transfer Student Resource Documents
These documents are for use by community college students who intend to transfer into the Bachelor of Information Technology & Management degree.
Optional ITM Documents
These documents are provided for use but are not required or mandatory unless specifically prescribed by your instructor.
Draft ITM Documents
These documents are currently in draft which means final approval has not been given; they should nevertheless be considered active guidance and should be followed in the absence of other guidelines covering the same material.
Working Papers
These documents are in work or preliminary drafts but are not yet in the draft stage. They may also be important documents from outside sources that have a clear impact on our curriculum. They may also be historical in nature. They are provided purely for information or comments and internal IIT working documents do not represent active policy or curricula.
More Pages
These are additional pages of student resources on various topics of interest.
Other Information Technology & Management Department Resources
Many other ITM Department resources may be found on our Faculty Resources page, https://itm.iit.edu/faculty/.
PDF Copy of this page.

Please submit additional student resources to Ray Trygstad (trygstad@iit.edu)
HANDBOOKS & ACTIVE DOCUMENTS | ADVISING & BULLETINS | PROSPECTIVE STUDENTS | TRANSFER STUDENTS
OPTIONAL DOCUMENTS | DRAFT DOCUMENTS | WORKING PAPERS | MORE PAGES | OTHER RESOURCES